Turtles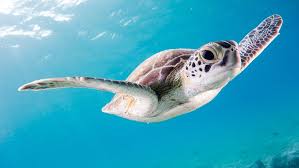 Class Teacher - Miss F Waring.
This is the page to find out all about the activities Turtles will be participating in including visitors, trips, library visits and PE days.
This term in Reading and English, we will be focussing on 'Song of the Dolphin Boy' by Elizabeth Laird, The Walrus and the Carpenter by Lewis Carroll and a range of sea poems. Our Science topic is Earth and Space and in History we will study our local area at the time of the flood in 1953. We plan to visit the beach in Term 1, which will link to our English and History.
PE days this term are Tuesday and Wednesday, so please arrive at school wearing your Academy PE kit.
A dance after school club will be held for Turtles in Term 1 - each Friday 3.15-4.15
Learning at Home
Homework will be set weekly on MyMaths and Spag.com.
Please encourage your child to practise their multiplication tables from 2x to 12x regularly as this will help them in Maths lessons.
Daily reading at home for pleasure will benefit your child greatly; this can be any text by different authors, as well as newspapers and magazines.
We are looking forward to welcoming you back to school and having lots of fun with our learning. If you have any concerns, please speak to us at the end of the school day.