Seals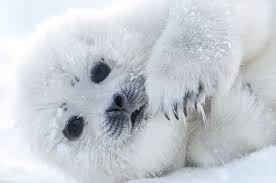 Class Teacher - Miss K Richardson.
Welcome to the Seals class
Learning and PE days
Welcome back to Year 3 and 4! We hope you've had a lovely Christmas holiday and that you're looking forward to all the fun activities we have planned for you in 2023!
This term, our theme will be Ancient Egypt and this will be linked to lots of our lessons. In English, we will be reading The Egyptian Cinderella: retelling the story and writing a character description. We are also learning about mummification to write instructions and researching the River Nile, which links to our Geography. Another text we will be reading 'The Rhythm of the Rain', which is all about the water cycle (Geography link) and we will be using this to help us to write our own explanation text.
Our History and Geography will also link to our theme: we will study Ancient Egypt in History and in Geography, we are going to compare the River Nile in Egypt to the River Lud in Louth with a trip planned to Hubbards Hills to carry out field work. We are very excited about our fun Egyptian interactive workshop from Jed, which is coming up soon!
In Art and Design, we are going to compare the stone age and Egyptian storytelling through art, which will include historic pattern and printing using a range of materials.
In Maths, we will continue multiplication and division before moving onto length and perimeter. while Year 4s will also cover area. While in Science, we will learn about states of matter (solids, liquids and gases) and the links between them and we will study Christianity in RE, answering the question: 'What is the Trinity?'.
We hope to visit the library each term this year, which is always a lot of fun.
PE days this term remain on Thursdays and Fridays, so please arrive at school wearing your Academy PE kit. Please can children wear a black jumper or their school jumper and black leggings/joggers.
Learning at Home
Homework will continue to be set weekly on MyMaths and spellings will be sent home to learn in preparation for weekly tests.
Please encourage your child to practise their multiplication tables from 2x to 12x regularly as this will help them greatly in Maths lessons and for the Y4 Multiplication check.
Daily reading at home for pleasure will significantly benefit your child; this can be any text by different authors, as well as newspapers and magazines.
We are looking forward to having lots of fun with our learning. If you have any concerns, please speak to us at the end of the school day.
Thank you
Kirsty Richardson