Puffins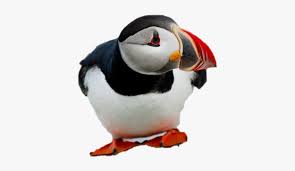 Class Teacher - Miss F Waring
Welcome to the Puffins class.
Learning and PE days
Welcome back to Year 3 and 4! We hope you've had a lovely Easter holiday with plenty of chocolate and that you're looking forward to all the fun activities we have planned for you in Term 5!
This term, our theme will be Explorers and this will be linked to lots of our lessons. In English, we will be reading Treasure Island: writing a character and setting description and a letter home in role as Jim as well as designing a wanted poster. We are also learning about Grace O'Malley, a famous female pirate and we will be gathering information to write her biography.
Our History and Geography will also link to our theme: we will study Grace O'Malley and Elizabeth I in History and in Geography, we are going to explore the places Grace O'Malley travelled to.
In Art and Design, we are going to use photography to catalogue natural beauty and study the ways to depict water whilst exploring the effects of light and dark using a range of materials.
In Maths, we will cover fractions, money and time (Y3) and fractions, decimals and money (Y4). While in Science, we will learn about electricity and we will study Christianity in RE, answering the question: 'Why do Christians call the day Jesus died Good Friday?'
We hope to visit the library each term this year, which is always a lot of fun.
PE days this term:
Pelicans and Seals - Wednesdays and Fridays
Puffins - Thursdays and Fridays
Please arrive at school wearing your Academy PE kit. Please can children wear a black jumper or their school jumper, Academy PE t-shirt or a plain white t-shirt and black leggings/joggers or shorts.
Learning at Home
Homework will continue to be set weekly on MyMaths and spellings will be sent home to learn in preparation for weekly tests.
Please encourage your child to practise their multiplication tables from 2x to 12x regularly using their Times Tables Rock Stars log in as this will help them greatly in Maths lessons and for the Y4 Multiplication check.
Daily reading at home for pleasure will significantly benefit your child; this can be any text by different authors, as well as newspapers and magazines.
We are looking forward to having lots of fun with our learning. If you have any concerns, please speak to us at the end of the school day.
Thank you
Fiona Waring