Puffins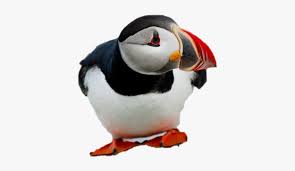 Class Teacher - Miss F Waring
Welcome to the Puffins class.
Learning and PE days
Welcome back to Year 3 and 4! We hope you've had a lovely half term holiday and that you're looking forward to all the fun activities we have planned for you this term!
This term, we will be continuing our theme of Stone Age to Iron Age and this will be linked to lots of our lessons as in Term 1. In Reading and English, we will be reading 'The Secrets of Stonehenge' and writing a newspaper report and a non-chronological report to showcase all the information we've learnt during this topic. After that, we will be reading 'The Rhythm of the Rain', which is all about the water cycle (Geography link) and using this to help us to write our own explanation text.
Our History and Geography will also link to our theme: we will continue to compare life in The Stone Age and The Iron Age in History as well as exploring what is needed to make an effective settlement in Geography. We are very excited about our fun Stone Age interactive workshop from Jed, which is coming up soon!
In Art and Design, we are going to study patterns in nature, use photography to capture art and explore printing using found natural and man-made resources (paint and ink). At the beginning of the term, the children are going to each design, make, paint and varnish a poppy as part of a whole school collaborative Remembrance piece.
In Maths, we will continue to learn about addition and subtraction before moving onto multiplication and division. While in Science, we will learn about food chains, the human digestive system and the names and functions of our teeth and we will study Islam in RE.
We hope to visit the library each term this year, which is always a lot of fun.
PE days this term remain on Wednesdays and Fridays, so please arrive at school wearing your Academy PE kit. Please can children wear a black jumper or their school jumper and black leggings/joggers.
Learning at Home
Homework will continue to be set weekly on MyMaths and spellings will be sent home to learn in preparation for weekly tests.
Please encourage your child to practise their multiplication tables from 2x to 12x regularly as this will help them greatly in Maths lessons and for the Y4 Multiplication check.
Daily reading at home for pleasure will significantly benefit your child; this can be any text by different authors, as well as newspapers and magazines.
We are looking forward to having lots of fun with our learning. If you have any concerns, please speak to us at the end of the school day.
Thank you
Fiona Waring