Puffins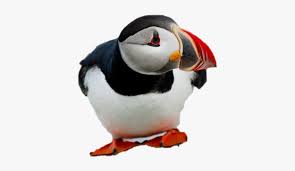 Class Teacher - Miss S Nichols.
Welcome to Puffins Class.
On this page you will find lots of information about the activities Puffins will be taking part in during this term. We have lots of interesting lessons this term which will help your child acquire core skills in each subject on which they will need as they progress through the primary curriculum.
Our Main theme this term is from our History subject in which the children will continue to learn about the Romans and of the impact they had on Britain. The children will also further develop their core skills of enquiry, interpretation, and evaluation. In Geography, we will be learning about Volcanoes and what causes them to erupt. They will also learn how erupting volcanoes affect the weather and impact upon peoples' lives.
In RE, children will learn about Islam and how and why a sense of community is important to Muslims. In Computing, children will learn how to use programming by lighting up LEDs on a Microbit
Children will continue with the Roman theme in Art by designing and making their own Roman Sandals. In addition, children will also be using textiles to design and create their own Mobile Phone case in DT.
In Math lessons, children will be learning methods for multiplication, and division and applying these to different problems and will also be learning how to use the four operations of maths in the context of money.
The History and Geography themes will be enhanced in English as children will be reading, listening, and responding to books based upon Boudicca and will study a fascinating book called Escape From Pompeii. Alongside this, children will learn Spelling, Punctuation and Grammar such as correct verb tenses, using commas correctly, punctuating speech and how to use the possessive apostrophe.
In Science, children will be learning different types of rocks in a themed project called Rock Detectives thus linking in with the Geography theme of Volcanoes.
In PE, children will be learning Multi-Skills and will be learning how to develop a good team spirit, also develop problem-solving skills and improve and develop in their own personal abilities. PE days for Pelicans class are on a Wednesday and Thursday so please ensure that your child comes to school in their PE kit for those days. We will be doing PE lessons outside as much as possible so please ensure that your child has long trousers and a sweatshirt over their PE kit to keep them warm. Also, please can we ask that earrings are taken out prior to children coming to school.
Homework will still be on My Maths and TT Rockstars. Your child will also be taking home a reading book on a Friday for it to be returned the following Wednesday if your child has finished with it so it can be changed for another one.
As you can see, we have an exciting and busy term ahead, and we are all looking forward to seeing you after the half term holidays.
If you have any concerns, please come and speak to your child's class teacher.
Best wishes
Miss Nichols and Miss Scott