Outdoor Learning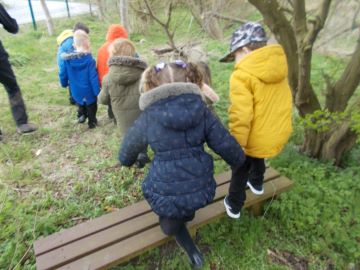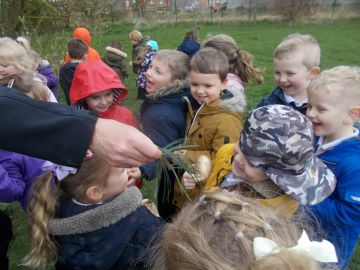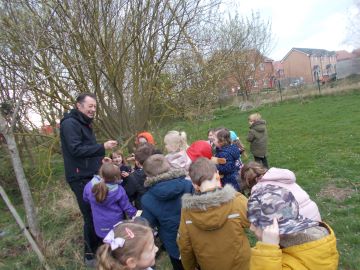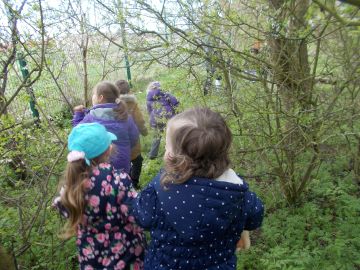 OUTDOOR LEARNING
"I hear and I forget
I see and I remember
I do and I understand"
Confucius (551 – 479 B.C.)
Learning need not take place solely within educational buildings. Outdoor time often provides the most memorable learning experiences and helps children to make sense of the world around them by putting their learning into a meaningful context.
Benefits of Outdoor Learning:
Outdoor learning helps to ensure that children are successful learners enabling children to develop knowledge and skills in ways that add value to their everyday learning experiences.
•Outdoor learning enables children to be confident individuals and impacts positively upon young children's attitudes beliefs and self-perceptions.
Outdoor learning contributes towards creating independent learners with high self-esteem and self-sufficiency.
•Outdoor learning can have a positive impact upon children's behaviour.
•Outdoor learning contributes towards the promotion and children's understanding of the importance of developing a Healthy lifestyle.
•Outdoor learning has a positive impact upon children's personal and social development.
It raises learners' attainment, promotes and strengthens communication skills, team work and sense of cohesion.
• Can provide important opportunities for the health and well-being of every child.
• improve motivation
• • develop the ability to deal with uncertainty
• • provide challenge and the opportunity to allow for managed "risk taking" to take place
• reduce behaviour problems and improve attendance
When children are closely involved in developing and managing their outdoor environment, it helps foster attitudes of stewardship and responsibility and the grounds can become an important asset both for them and the local community. Indeed, our school grounds offer valuable opportunities for children to be both stewards and students of nature.
Subject Intent Statements:
Outdoor learning
To explore the outside world and link learning to other areas of the curriculum by encouraging stewardship of the natural and global environment.
Outdoor learning for our children
I am learning to love and care for the environment.