Jellyfish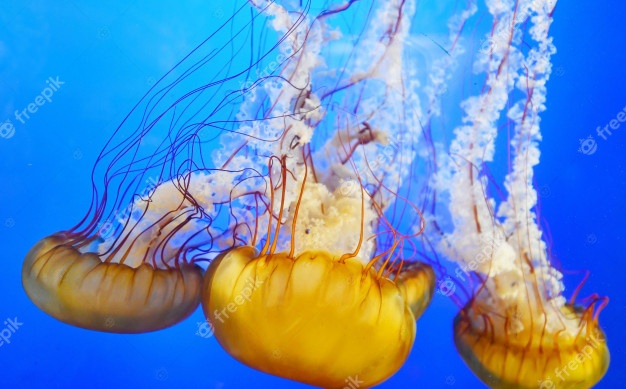 Class Teacher - Miss F Waring.
Welcome to the Jellyfish class.
Learning and PE days
Learning and PE days
Welcome back! We hope you've had a fun half term break and that you're looking forward to all the fun activities we have planned for you in Term 2!
This term, our theme will continue to be Toys from the Past and this will be linked to some of our lessons. In English, we will be reading Major Glad, Major Dizzy by Jan Oke and sequencing the events in the story using time adverbials, writing a short adventure from the viewpoint of a toy and a letter about one of the toys we own to leave under the floor. We will also be reading The Toymaker by Waddell Martin and predicting what will happen, writing a detailed character description, talking about when it was set and using thought bubbles for the character of Grandma. Our History will continue link to our theme: we will study toys and changes within living memory and create our own toy museum for other classes and parents to visit.
In Geography, we are going to explore the Galapagos Islands and compare them with Mablethorpe. In Maths, we will continue addition and subtraction and learn about 2-D and 3-D shapes. In Design and Technology, we will be continuing to investigate free-standing structures before designing and making a model of play equipment. While in Science, we will learn about plants and we will study Islam in RE, answering the question: 'Why is a sense of belonging important to Muslims?'
We have booked to visit the library, which is always a lot of fun (dates below).
PE days this term:
Jellyfish (Miss Waring) - Mondays and Fridays
Damselfish (Mrs Horan) - Mondays and Thursdays
Please arrive at school wearing your Academy PE kit on PE days. Please can children wear a black jumper or their school jumper, Academy PE t-shirt or a plain white t-shirt and black leggings/joggers or shorts.
Learning at Home
Homework will start to be set weekly and reading books will be sent home. Daily reading at home for pleasure will significantly benefit your child; this can be any text by different authors, as well as magazines and comics.
Dates
Wednesday 15th November - Damselfish library visit
Thursday 16th November - Jellyfish library visit
Thursday 16th November - Y2 (both classes) DT join in for parents at 2:00pm
Wednesday 22nd and Thursday 23rd November - Parents' Evening
Friday 1st December - Inset Day/School closed to pupils
Tuesday 12th, Thursday 14th and Friday 15th December - KS1 Nativity
Wednesday 20th December - School closes for Christmas holidays
We are looking forward to having lots of fun with our learning. If you have any concerns, please speak to us at the end of the school day.
Thank you
Fiona Waring