Home Learning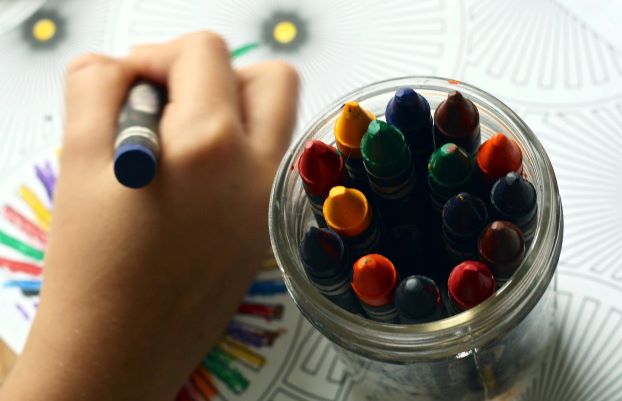 At Mablethorpe Primary Academy we promote high-quality learning as an entitlement for all pupils and will ensure they reach their full potential, with no limit to what they can achieve.
As part of supporting your child's learning we will provide homework and support via this page and trusted websites for you to share at home with them.
A Message to all of you from all of the staff
Using Airhead for Home Learning
FAQ
https://gatservicedesk.freshservice.com/support/solutions
A short video guides on accessing Airhead
Helpdesk
trust_it@greenwoodacademies.org
Students in Y1-6 use My maths to support their learning.
You can access this from home. We recommend using MyMaths on a desktop PC or laptop to get the best experience. Go to www.mymaths.co.uk and login at the top of the page using your school username and password. On the next page enter your personal username and password in the My Portal box.
Please click on the links below for homework and tips to support your child in their learning.
Twinkl is offering access to all Twinkl resources with a One Month Ultimate Membership, totally free of charge. This is for every parent and carer in our school so our pupils can still have access to high-quality learning during any periods of disruption.
Setting this up is really easy to do - go to www.twinkl.co.uk/offer and enter the code UKTWINKLHELPS
5-a-day Fitness want to ensure children and their families have the opportunity to continue learning, and stay as active as possible, regardless of what happens over the next few weeks.
5-a-day Fitness is a collection of online 5-minute follow-along fun fitness routines with an array of different themes, from Pirates to Superheros, and Pop to Jive. Resources can easily be used at any time, in most spaces, and without any physical equipment.
The Time-2-Chill resources are 2-minute follow-along routines concentrating on relaxation, imagination, co-ordination and mindfulness, a great way to assist well-being in these difficult times.
There's no preparation required, simply log in, select a video routine, join in, have fun, get fit and learn at home!
IMPORTANT:
*THESE LOGIN DETAILS ARE TO BE USED BY PARENT/CARERS AND PUPILS FROM Mablethorpe Primary Academy LN12 1EW (GDFT) ONLY.
*DO NOT SHARE THESE LOGIN DETAILS WITHIN ANYONE OUTSIDE OF YOUR HOME/IMMEDIATE FAMILY.
USERNAME: MPAL1(
PASSWORD: 4B5IjhJn
TOP TIP! Bookmark www.5-a-day.tv 5-a-day Fitness for easy access later.
Practice reading at home. Help your children learn to read, and love to read, with this eBook library, containing over 100 free eBooks
Mablethorpe Library
While Mablethorpe Library may be closed at present you and your family can still access a range of free online library resources for adults and children using your library card number and PIN including ebooks, eaudiobooks, emagazines and emusic. You can also get free access to Encyclopaedia Britannica Junior to help with your home schooling projects. Visit http://bit.ly/lincslibs and choose from the online resources menu on the right hand side of the page.
If you are not already a member of the library you can join online at http://bit.ly/LincslibsJoin and get a temporary membership number and PIN that will give you access to all their fabulous resources. You can also follow them @Lincslibraries on Facebook and Twitter and join in with activities such as a virtual Lego Club, Craft Club and weekly story times.
Family Zone - The Literacy Trust Resources
To support teachers, parents and guardians with remote and home learning, TES have drawn together a free collection of resources including interactive games and informational booklets to use with children in EYFS up to Year 6.
Activities for Nursery Children
Yoga and Fun activities for children
Dance Away
EYFS/KS1 https://www.youtube.com/watch?v=LO9QAUbtwxo
KS2 https://www.youtube.com/watch?v=sHd2s_saYsQ
Online resources to support learning at home
Healthy Minds
Online managing worries and anxious feelings workshop- 40 minute long workshop for Primary and Secondary aged children: https://www.lpft.nhs.uk/young-people/lincolnshire/young-people/helping-you-help-yourself
Relaxation and mindfulness videos- each around 2 minutes long for children/young people, parents/carers or professionals: https://www.lpft.nhs.uk/young-people/lincolnshire/young-people/helping-you-help-yourself
Coronavirus support page- with new videos to support children/young people, parents/carers and teachers during COVID-19: https://www.lpft.nhs.uk/young-people/lincolnshire/young-people/coronavirus-informationresource-hub
Anxiety workshop for children and young people: https://www.lpft.nhs.uk/young-people/lincolnshire/young-people/i-need-more-help/healthy-minds-lincolnshire